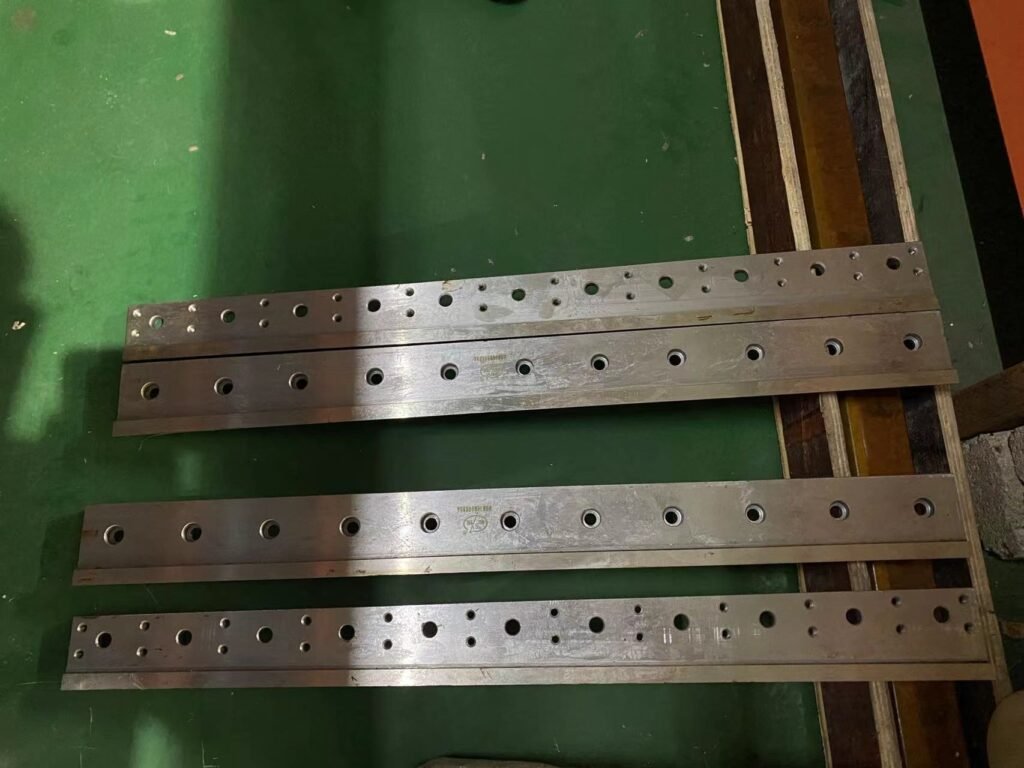 Today, we will discuss sheeting blade (cross-cutting blade) grinding tips for automatic sheeting machines.
First of all, please confirm the blade material with your machine supplier.
Second, if it is a tungsten steel blade, you need to adopt a particular grinding stone to do the sharpening job. Otherwise, the edge will damage immediately.
How many times could I grind the blade? 
Use Dongyin Machinery sheeting blade as an example. The knife-edge thickness is 10mm. If grinding with precision calculation, the blade could be grinding 1mm thickness each time. So the blade could be honed 10 times in her whole service life. But in actual operating, the consistency will reduce 2-3mm each time, which means the blade can only be ground 6-7 times. Then you need to change to a new blade.
When ordering a new rotary blade sheeting machine, how many sheeting blades should I buy?
If you purchase a DOINMC machine, one set will be installed on the paper sheeter, and one set extra as a spare when delivery. If all is under proper machine operating, the buyer does not need to purchase a new sheeting blade within 2 years. But everything has an exception. If the edge has damage during in-proper running, we suggest buying a third pair of sheeting blades when importing the machine.
Please tell me what aspect of industrial roll paper sheeter knowledge you want to know. So that we could talk next time.
This is Zoe. I hope to see you next time.